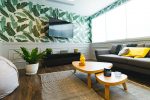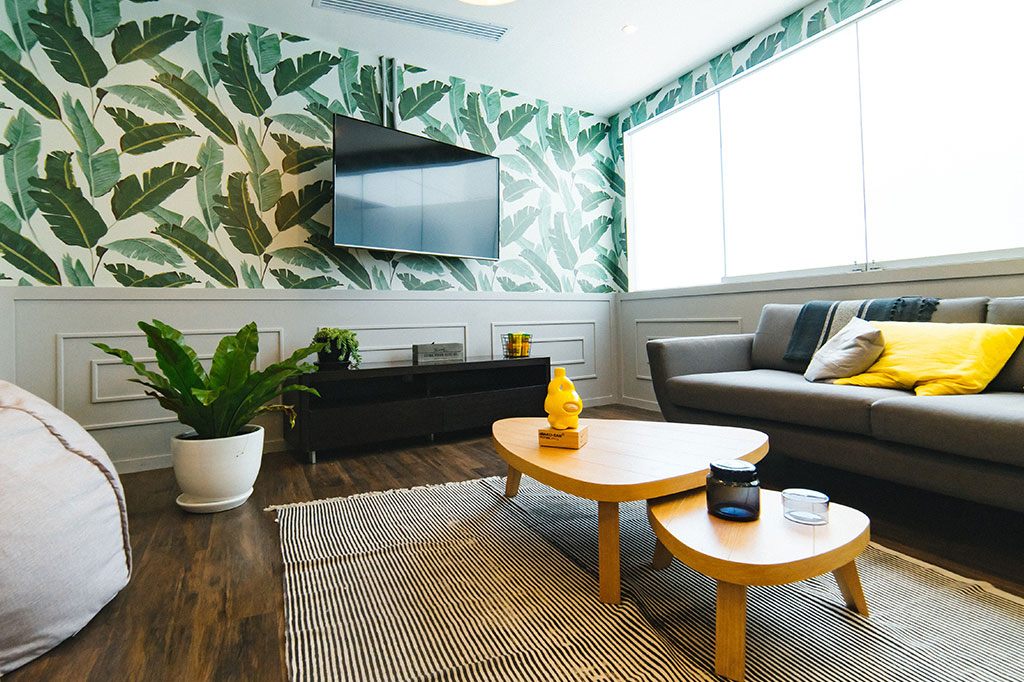 As cities grow and open space becomes scarce, many cities are going green by either positioning nature on the sides of their buildings or bringing it indoors. 'Living walls'. The architectural feature can benefit from an accent wall, especially one with texture. A wall of windows can also be your accent wall, but be mindful that a dark accent colour surrounding windows can create a bright light effect and overwhelm the room.
"Architecture is a visual art and the buildings speak for themselves."

Julia Morgan
The living room unites the things that make your house a home. Leisure, comfort, togetherness. It's the setting for countless memories and peaceful moments. So it's not surprising that paint colours for living rooms have a huge impact on the overall mood of your home.
The Dont's of Feature Walls
The feature wall should be used to highlight the room's existing focal point. For instance, the wall where the mantel sits, or even where the TV is, makes for a good feature wall. The wall behind the headboard in a bedroom is also ideal.
Living Room walls have been a trend for a while now and are beginning to fade. It is no longer the focal point of interiors. Single-coloured walls are making a greater impact when paired with colourful decor or furnishings.
Most Popular Living Room Shades
Surprise! According to many interior designers, white is the most famous living room colour of the year. Even though white walls have been dull in the past, it seems this year is all about serenity and calmness.